Door Viewer 200 degrees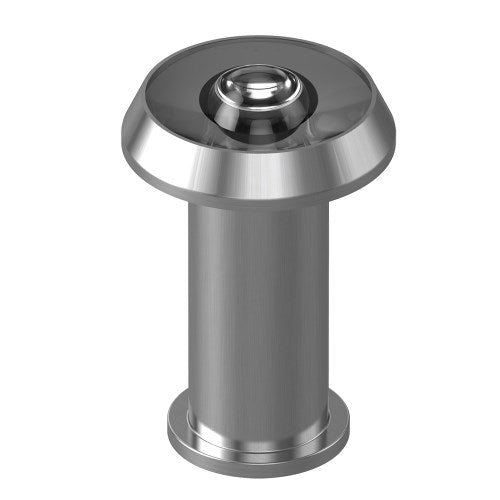 Door Viewer 200 degrees
Regular price
From $12.46
Sale price
From $12.46
Regular price
$12.46
Windsor Door Viewer - 180 degree
Windsor Door Viewer - 180 degree
Regular price
From $33.92
Sale price
From $33.92
Regular price
$33.92
Door viewers are security devices designed to give the user visual access to the other side of the door. They are optical devices, also known as peepholes, which fit through a door. Traditional peepholes have several disadvantages including a limited viewing angles and weak material construction. 
Security Benefits of Door Viewers
Having door viewers provides additional security for your home. It allows you to see the person on the other side, and choose to whom you open the door. Door viewers are ideal for hotel rooms, condominiums, and apartments.
For general purposes we recommend our Windsor Door Viewer - 180-degree. This is the perfect choice for a broader view outside your door. Thanks to its 180-degree optics, you can see exactly what's happening outside of your door. It is available in Natural Bronze, Antique Bronze, Brushed Bronze, Brushed Nickel, Dark Roman Brass, Matt Antique Bronze, Matt Satin Brass, Oil Rubbed Bronze, Polished Brass, Polished Brass Unlacquered, Roman Brass, Satin Brass Unlacquered and Satin Chrome giving you many options to choose from.

Need a 200 Degree Door Viewer?
Our Door Viewer 200 Degrees is the perfect choice for you! The only problem is it might be a bit of an overkill, but it really comes down to what you're looking for. It also only comes in Satin Chrome and Polished Chrome finishes. 
Style FInish sell door viewers that are easy to self-install. Our products are perfect for do-it-yourself installs.