Skip to product information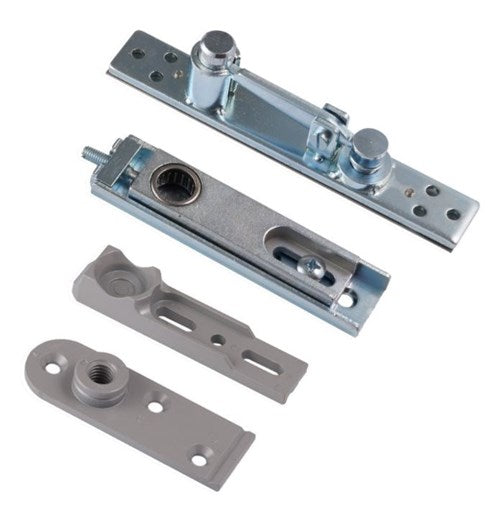 Briton Door Pivot Set
Sale price
$180.94
Regular price
$180.94
Tax included.
---
---
The Briton 2800 Series is designed to accomodate architectural and oversized doors.
Pivot sets provide a seamless way of hanging doors, enabling them to swing in either direction.
It suits doors with a minimum thickness of 40mm, and a width up to 1100mm.Each pivot set comes complete with top and bottom pivots and door components, including all required parts to complete installation on either a timber or metal door.
Adjustable top pivot set
Stainless steel cover plate for top pivot
Suitable for timber and metal doors. Supplied with all required fixings
Needle roller bearing for top pivot
Suited to doors with a minimum thickness of 40mm and a width up to 1100mm. Maximum door weight is 80kg
Height adjustable bottom strap for easier installation
The 10 year warranty provides specifiers and users with assured quality and performance
Available in Silver finish